IMPORTANT NOTE: Veterans Bridge runs over Maclellan Island, not down to it. All access is by water only.
A Place of Serenity in the Heart of Chattanooga

Maclellan Island is a unique, 18.8-acre, nature sanctuary, situated in the middle of the Tennessee River, in the heart of downtown Chattanooga. The island is home to a great diversity of plants, animals, and birds. Muskrats, Geese, and Kingfishers can be seen feeding at the water's edge, while the forest is home to Songbirds, Turkeys, Raccoons, Owls, Possums, Fox, Woodpeckers, and more. Maclellan Island is also a great place to quietly watch nesting Osprey and Great-blue Heron as well as an important feeding area for migrating warblers.
What To Expect There are no offices or permanent staff on the island. There are toilets available on Maclellan Island in the picnic area, but no water or electricity. Long pants and close-toed shoes are recommended due to the presence of poison ivy on the island. Please check weather conditions before visiting and dress accordingly. Maclellan Island is maintained as a primitive urban wilderness: know your limitations and go prepared. In event of emergency contact 911.
A Rich History
Maclellan Island's earliest inhabitants were Native Americans whose island community was likely an extension or suburb of Citico, a nearby village. Farmed in the 1800's and early 1900's, the island was plowed for many years and largely free of the trees which shade it today. Floods have covered the island from time to time and drove away numerous early settlers including one early farmer, Abel Kesterson, who survived rising waters in 1867 only by holding onto the horns of his cow as they swam to safety. The island eventually passed through the hands of several prominent companies as well as a number of more rambunctious inhabitants. Finally in 1954 Maclellan Island was donated to the Chattanooga Audubon Society by Robert J. Maclellan for preservation as a wildlife refuge.
Lots To Do!
Maclellan Island's 1.5 miles of trails offer a peaceful setting for hiking, bird watching, or just a relaxing afternoon by the water. A Great-blue Heron rookery can be seen at the island's upper end and Osprey nesting platforms have been constructed at either of the island's points. A campsite is available for overnight reservation and picnic tables are present for day-use visitors as well. Also of interest is the presence of a rain shadow desert underneath the Veteran's Bridge. The bridge's construction in 1982 has left behind a unique plant and animal community that survives in the absence of direct sunlight or rainfall.
How To Get There?
Maclellan Island is accessible by water only. There are no roads that lead down to the island (Veterans Bridge runs over the island, not down to it.) You will need to provide your own transportation. See below for outfitter recommendations.
Visit Maclellan Island
There is no fee for day use of Maclellan Island. However, overnight camping is by permit only. Use the button below to purchase an overnight camping permit. CAS members camp for free (maximum of two nights free, discounted rate for longer stays), but reservations are still required (please contact us to reserve). Only one group is permitted to camp on the island at a time.

Sanctuary Rules

We appreciate your visit and hope you enjoy the beauty of nature at Maclellan Island. We ask your assistance in maintaining our property for all to enjoy, by following a few rules:
​
This is a Wildlife Sanctuary and is maintained so that you can enjoy and experience wildlife in its natural settings. Please leave everything as you found it. Do not remove any objects (rocks, plants, etc), disturb any wildlife, or otherwise change the way that nature has managed the property for thousands of years. "Take Nothing but Pictures, Leave Nothing but Footprints."
No alcohol or illegal drugs are permitted on sanctuary grounds.
Pets are not allowed on the property. This is for the comfort and protection of the wildlife and their habitat.
Hunting, fishing, trapping or other removal or destruction of any animals, fish, birds or other organisms is specifically prohibited.
Digging, excavating, or removal of anything for any purpose is strictly prohibited.
Weapons of any kind are prohibited everywhere on the property.
Please remove any trash that you bring with you and if you see some, please help us by bringing it out with you.
​This is private property operated for the benefit of our members. We reserve the right to refuse admission and access to anyone.
Reserve a Campsite
Reserving Maclellan Island is easy! Click the button below to be taken to our booking site. Select the dates you'd like to camp and pay directly through the website. You will receive a confirmation with all the information you need to know!
(CAS Members camp for free! Please contact us to learn more.)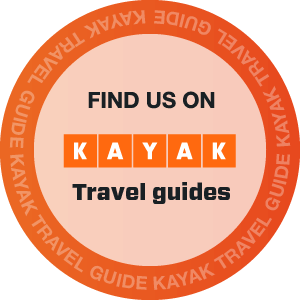 Click HERE to visit KAYAK's Hotel Guide
Click HERE to visit the KAYAK Travel Guide
Kayak Home Page

Important Note: Veteran's Bridge runs over Maclellan Island, not down to it. All access is by water only.